New York's Catskill Mountains are known for their majestic beauty and natural settings that are largely untouched by the hands of man. The region also boasts a variety of attractions and other points of interest that continue to draw steady numbers of visitors each year. Here are five destinations close to Jewett in the Catskill Mountains that you should take time to visit.
1. Catskill Park
Comprising more than 700,000 acres, this vast park includes ideal hiking trails and bodies of water that add to the region's natural splendor. Twin Mountain, which can be found in the park, offers some of the most spectacular views from its peak. The park is also home to wild animals such as bald eagles, minks, and black bears. Ripe blueberries grow in abundance in certain parts of the park from early spring until late summer.
2. Esopus Creek
This creek winds past trees that turn brilliant shades of red, yellow and orange when their leaves change color in the fall. Boaters and tubers often come here to enjoy an afternoon of fun. Parts of the creek include rushing rapids that attract thrill-seekers. The creek even hosts an official whitewater slalom race every June. If you visit the creek during the spring or summer, you will likely see many beautiful butterflies in the area.
3. Hunter Mountain
Known as one of New York's top ski resorts, Hunter Mountain is the perfect place for you to go skiing or snowboarding during the winter. You can find ski runs that are suitable for beginner, intermediate and advanced skiers and snowboarders. Chairlifts can take you to the tops of runs in almost no time. If snowfall is sparse at any point of the season, snowmaking equipment can produce enough snow to keep the resort open.
4. The Overlook Mountain House
If you enjoy exploring old ruins, you will want to visit this former iconic hotel. The Overlook Mountain House was a premier resort for the wealthy in the 19th century and was in operation until the 1920s. The remaining structure has managed to survive fires and vandalism throughout the years. While touring the inside of the structure, you will be able to see replicas of old newspaper articles displayed on some of the walls.
5. The Catskill Scenic Trail
Spanning from the hamlet of Grand George to Bloomville, this 26-mile trail offers a peaceful walk among nature. Open fields and rolling hills create a stunning backdrop that resembles an image that you would likely see on a postcard. In addition to walkers, you are sure to see cyclists and horseback riders on warm days as well as cross-county skiers and snowmobilers during the snowy winters.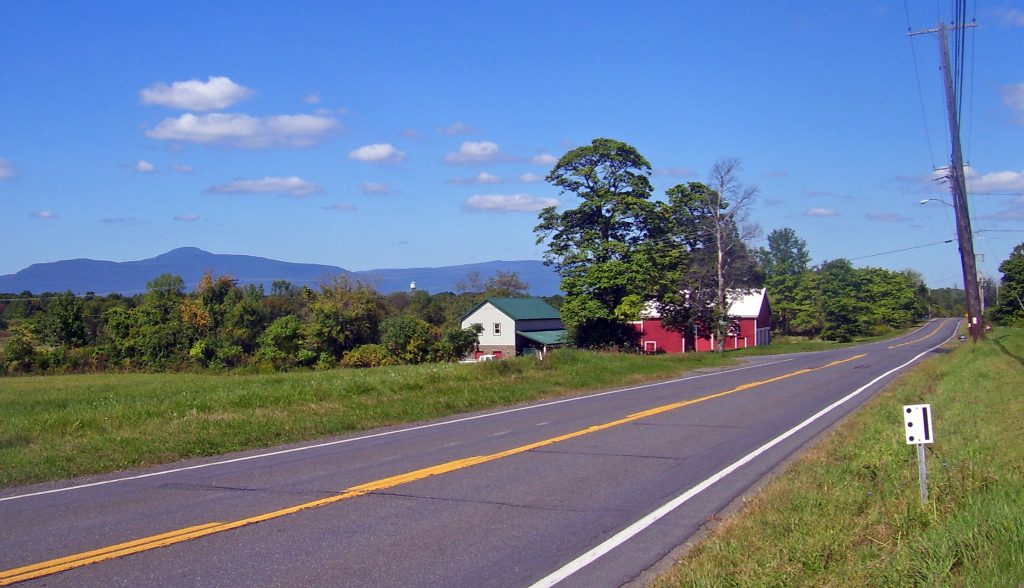 These are just a few of the wonderful places that you can explore when you visit the Catskill Mountains. Whether you are looking to relax, go for an adventure or learn about some local history, you can do all that and more by spending time in this region.